You are such a good storyteller.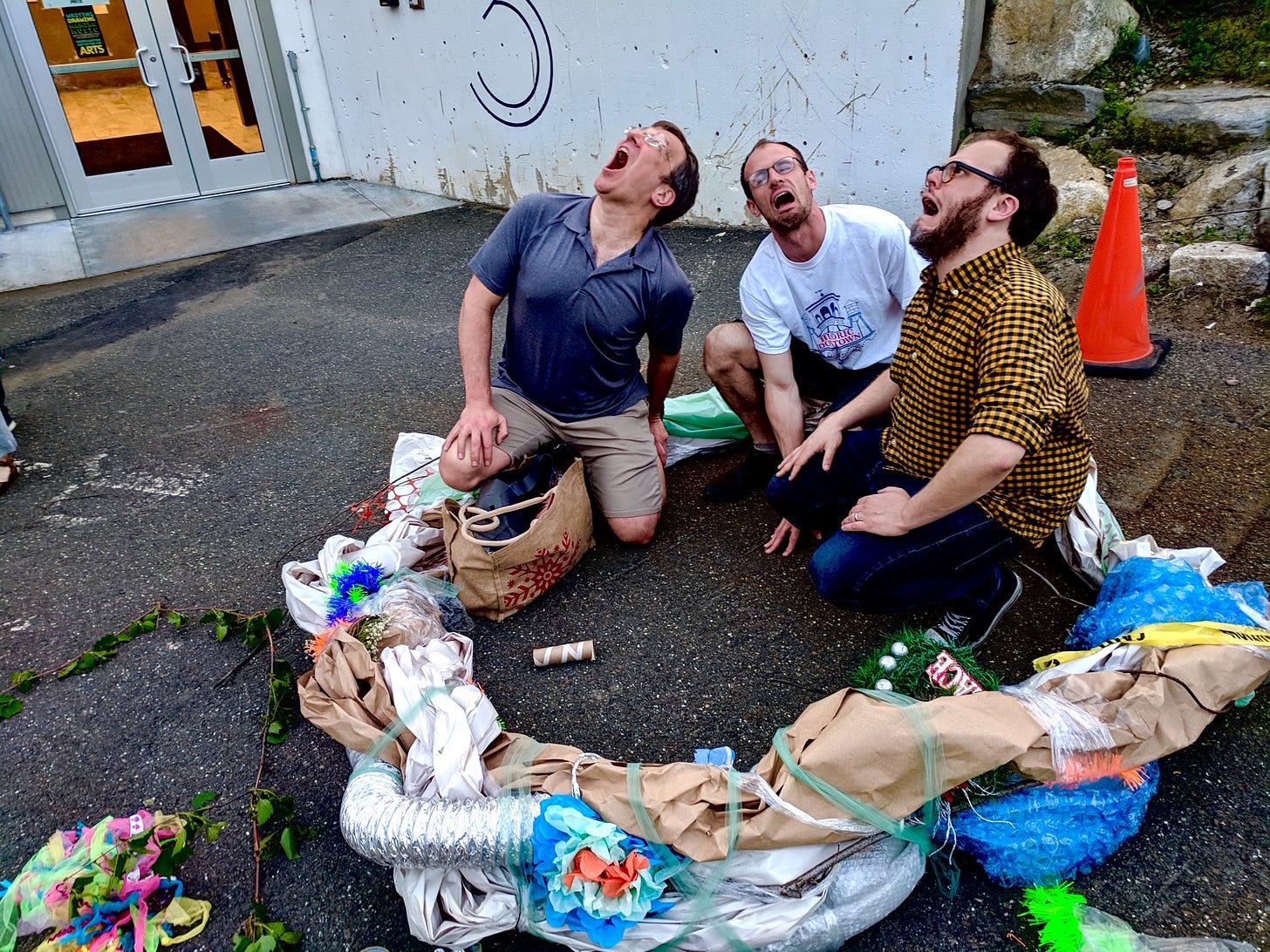 Have you ever heard the legend of the ancient Tomten?
BLEMISHES BY JOHN SIERACKI 34THPARALLEL MAGAZINE ISSUE 64
NINA is alone in a train. She is restless, eating a sandwich, wearing headphones, and holding a smartphone. TOM is sitting at a table in the café car.
NINA
You can you will and you do stop. You could you would and you should stop… Ew, tuna fell into the seat. Why can't they put sandwiches together better? I hate this train. The same stupid graffiti every day. Like they don't care about spelling. Moor stressed? What does that mean? It's like everyone's pointing a finger at me. I'm better than this. It's like I'm from another place, in another time. I'm such a stranger.
She poses, holding her phone at various angles, looking for a good selfie shot, until through the phone she sees the door to the café car in it.
Wait—desserts room? What the hell is a desserts room? I've never heard of that. Some sugar right now though, that'd be good. I'm a deep and mighty sugar crystal fortress.…
This post is for paid subscribers