I didn't intend to reveal my transsexuality to so many, but once it was done, I couldn't go back nor did I want to.
I just thought somebody like you might, you know, get it? I mean you dress up like a girl because you feel like it's who you really are, right? It's the same thing I do when I put on this suit. I get to be more myself. We're sort of the same, the man in the giant dog suit told me.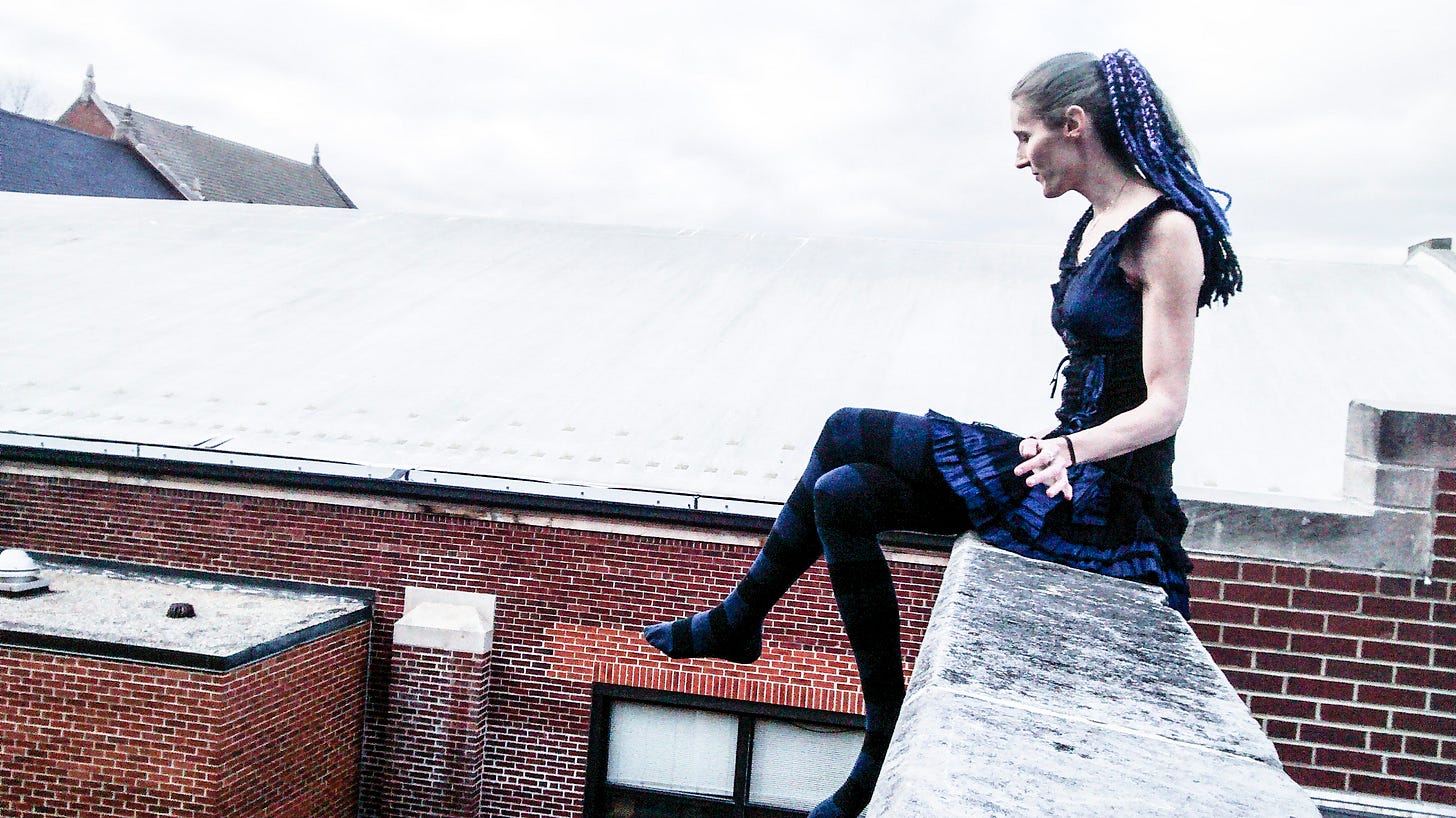 THE COSTUME CLOSET BY RHIANNON CATHERWOOD
34THPARALLEL MAGAZINE ISSUE 30
The hotel's elevator doors slid open and a six-foot Labrador Retriever walked in on his hind legs. He came to investigate me, his glossy nose hovering several inches from my face. I did my best not to react. As long as he wasn't going to pee or hump my leg he wasn't bothering me too much. I inspected him right back—the soft chocolate brown of his fur, the rough texture of his paws, the expressive glassy eyes, the leather collar with Tucker stitched into it. I had to admit, it was a damn good costume. 
Tucker was hardly the strangest encounter that weekend. On the way back to my hotel room, I passed a wide assortment of extra-terrestrials …
This post is for paid subscribers