It was possible I was being scammed, I told myself, but very unlikely I would be kidnapped or hurt or robbed. That kind of thing really didn't happen much in Egypt.
Before stopping to see the pyramids, we stopped at various "panoramas", as Mahmoud called them, where I could take pictures. I could think of little I wanted less than an image of the pyramids befouled by my grungy presence, but when Mahmoud did what was clearly his job as he saw it and asked for my phone and photographed me, I didn't fight it.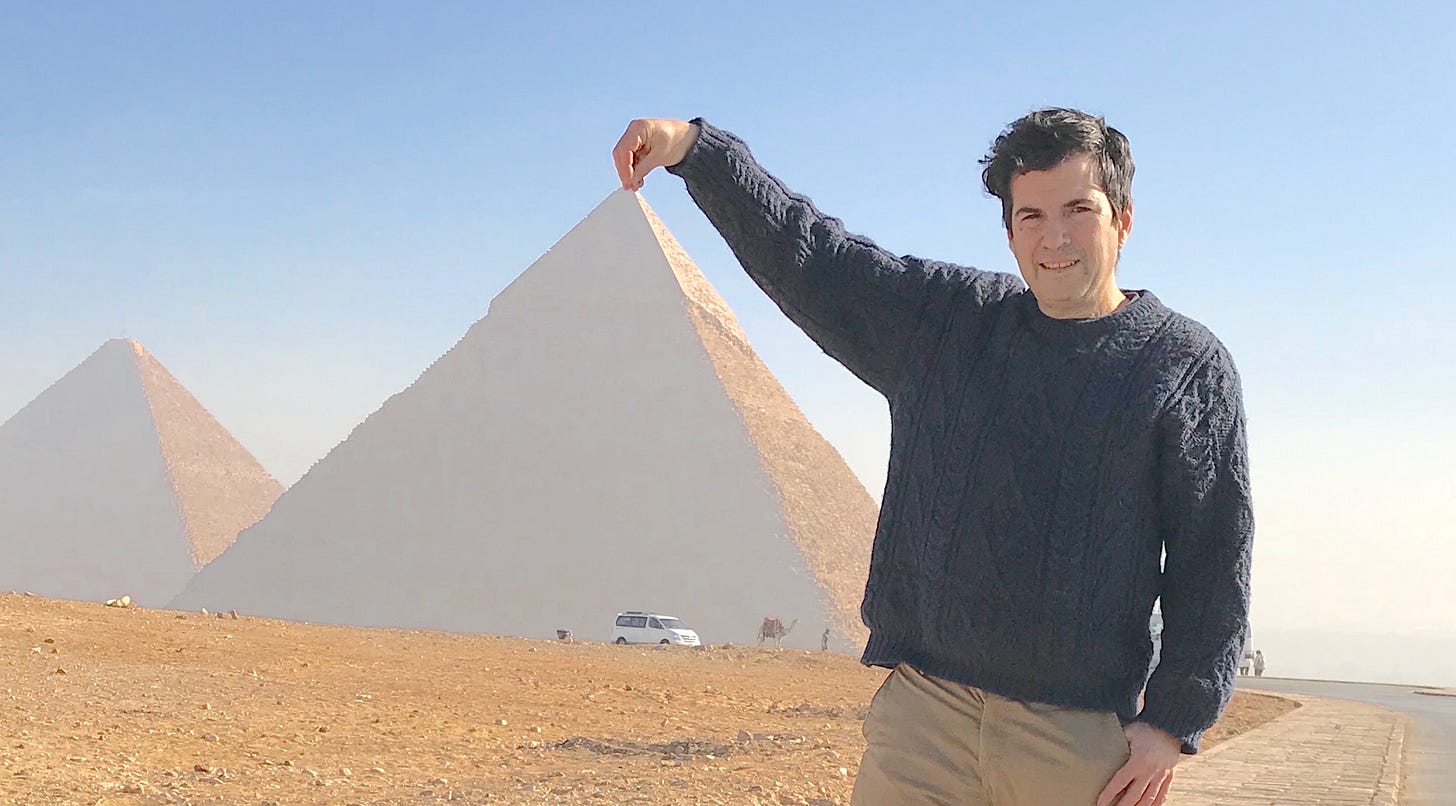 ON CAIRO SCAMS BY DAVID WINNER
34THPARALLEL MAGAZINE ISSUE 65 ❦ 34THPARALLEL.NET
We learn in Scam City, a snarky British docuseries, that if you allow Mr friendly-Istanbul-guy to take you to an underground club, you may be forced to dish out a thousand dollars for some beers, or if you take a picture of yourself with the dishonest as opposed to the honest fake gladiator outside the Coliseum, you'll lose over a hundred euros.
I thought the group of stoned-seeming young Cubans near the Hotel Nacional had something like that in mind when they tried over and over to take my wife, Angela, and me to a club about 10 years ago. When I (feeling trapped a…
This post is for paid subscribers